Our team has over 400 years of combined experience in driving outcomes

John Battiston
John Battiston has led the team since we began earlier this century. He enjoys facilitating strategies for clients, and also specialises in advising clients on how best to source IT. Prior to founding Battiston Consulting he had a long career with KPMG Consulting, where in his last position he was responsible for their work in the Australian banking and finance industry, as well as the telecommunication and utility industries.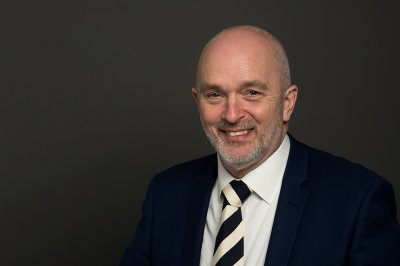 Jonathan Allen
Jonathan Allen enjoys the challenge of working closely with clients, including working as an "implanted" IT Manager to effect change. He enjoys the "human side" of making IT work in large and complex organisations, as well as being passionate about the power of technology. Prior to Battiston Consulting, Jonathan was the CIO for AngloGold in Australia and New Zealand. Jonathan was a founding consultant of Battiston Consulting in 2002.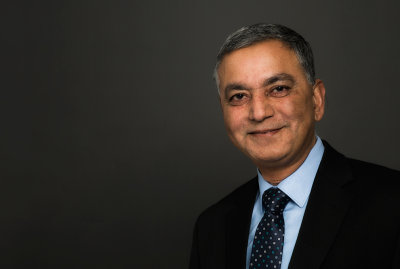 Alok Chakravarti
Alok has over 35 years' experience in helping solve IT and business problems for world class organisations. Previously, he had a long career with NAB, where some of his more senior roles included General Manager, Core Banking Delivery and Divisional CIO for National Custodian Services. His NAB roles have ranged the full set of IT activities from program management to applications development and strategy formulation, including serving in senior roles in NAB's NETXGEN transformation programs. Alok has also been an Associate Director at KPMG Consulting, and is now a Managing Consultant at Battiston Consulting.

Neil Elliot
Neil Elliot has a career that oscillates between executive management and consulting. He has held a number of CEO positions (including CEO of Westar/Kinitec and CEO of the Gas Services Business). He has also been a successful consultant – becoming a partner of KPMG Consulting in 1988. Neil enjoys helping clients clarify their business vision, gain agreement on their operational strategy, align their investments in assets (including IT), and in embedding change (making the change "sticky").

Ken Fox
Ken Fox began his consulting career at KPMG Consulting in the late 1990's, after a long career with Mobil Oil. At Mobil Oil he spent time in their finance division, their logistics/supply chain division, their marketing division, and ended up as their CIO for Australia, New Zealand and the Pacific Islands. He really enjoys short and sharp business-orientated assignments, where he can deploy his pragmatic blend of experience, "get it done now" approach and his excellent sense of humour.

Ray Gruchy
Ray considers himself very fortunate to have had a 30 plus year career in IT that has spanned a diverse range of roles and organisations. Ray has held senior executive line roles as well as many years of strategic consulting. He has worked for both vendors and within corporate IT functions. He enjoys analysing industry and technology trends and applying these in a pragmatic way to solve business imperatives. While relishing the 'strategic' he appreciates the importance of making it real through developing initiatives that can be implemented to deliver tangible business benefits.

Jeff Magrath
Jeff Magrath joined KPMG Consulting as a graduate in 1985, leaving to join the Boston Consulting Group in 1996 as a business strategy consultant. He has also mixed his consulting work with several stints in executive line management, such as Executive eCommerce Manager at Navigator (now Aviva), as well as IT Strategy Manager at MLC. Jeff enjoys leading IT strategy work for clients, as well as helping ensure projects are "on time, on budget and to specification". Jeff's analytical thinking and likeability has endeared him to clients. Jeff has served as the General Manager of Battiston Consulting since 2004.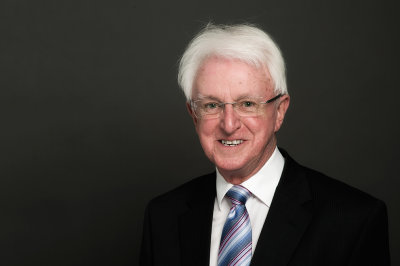 Kevin McCartney
Kevin McCartney is a very experienced ICT Executive, who has been consulting with Battiston Consulting since 2006. He has been the Chief Information Officer of Electricity Services Victoria, AWB Limited (formerly Australian Wheat Board) and the South Australian Water Corporation. Kevin enjoys helping IT organisations better align themselves to meeting the business needs of the organisation – to enhance their service delivery. Kevin likes to "cut to the chase" to mobilise clients.

Graeme Styles
Graeme Styles started his consulting career at KPMG Consulting in 1994 after a long and successful career at BP Oil Australia, where his last position was as IT Divisional Manager for Australia and New Zealand. Graeme has completed many assignments for clients since 1994, and particularly enjoys developing IT strategies, improving IT outsourcing processes, strengthening governance over IT, as well as aligning IT investment to the key business drivers. Graeme was a founding consultant of Battiston Consulting in 2002.

David Waterson
David enjoys working with clients to achieve the optimum outcome, whether it's operating at the strategic level to facilitate organisational goals and objectives, or establishing and reviewing programs of initiatives to implement agreed strategy. Previously working at both ends of the spectrum in board, executive and program management roles, David brings a unique perspective of what it takes to turn strategy into successful outcomes. During his 30 year career, David has held executive level IT and business positions, as well as board positions with a focus on governance and compliance. He has also delivered a number of challenging projects.